Regular price
Sale price
$59.99 USD
Unit price
per
Sale
Sold out
Piggy Poo and Crew All Natural Rust Remover Whitening Pet Shampoo - Oatmeal Cherry Scented - Relieves Itchy Dry Flaky Skin - No Bleach, Peroxide, Or Alcohol - 1 Gallon - Made in USA
All-Natural Rust Remover Whitening Pet Shampoo - Oatmeal Cherry Scented. This shampoo contains no bleach, peroxide, or alcohol. It's detergent free and safe to use on any animal. This shampoo relieves itchy dry flaky skin and revitalizes hair. It also helps with hyperkeratinization/scurf or in the pig community people refer the condition as "pig rust". This is an accumulation of dirt and oil on the skin that is reddish in tint. If it wipes away after you use this product that is what it is. This shampoo will only whiten the skin it does not lighten the hair color. It's very important to keep the skin clean but in a safe way free of chemicals. This shampoo has a very light but refreshing cherry scent.

Made in USA






Directions:
For best results, use 2-3 times per month or as needed. Use warm water and wet thoroughly. Apply enough oatmeal shampoo to make a rich lather. Cover all parts of the body but be extra careful around the face, eyes, and ears.
For External Use Only
Ingredients:
Water, coconut, oat proteins, cherry and botanical extracts, almond oil, vitamins A, D, E, EGDS, glycerin, and a specialty blend of skin and hair moisturizers and conditioners.
View full details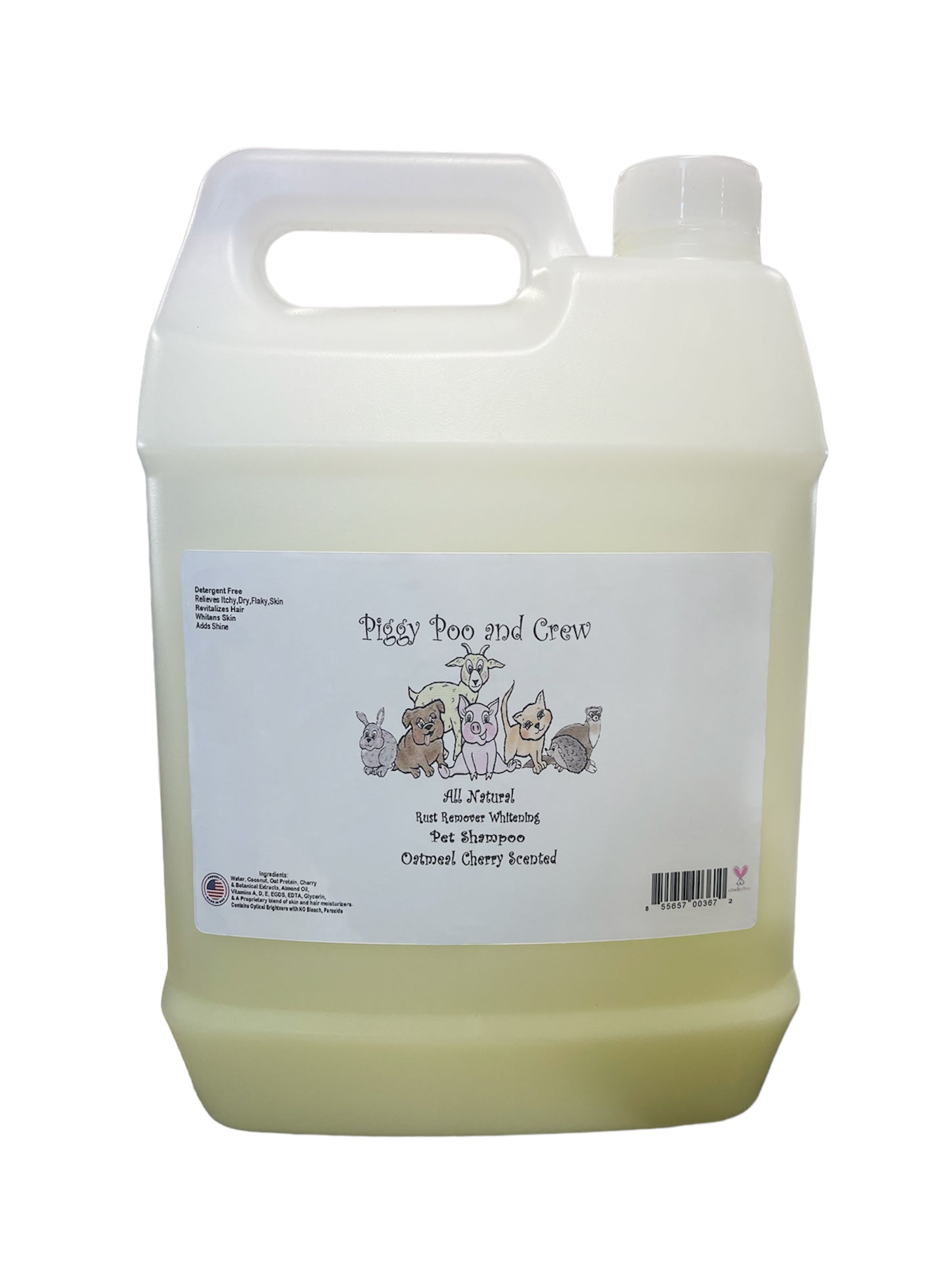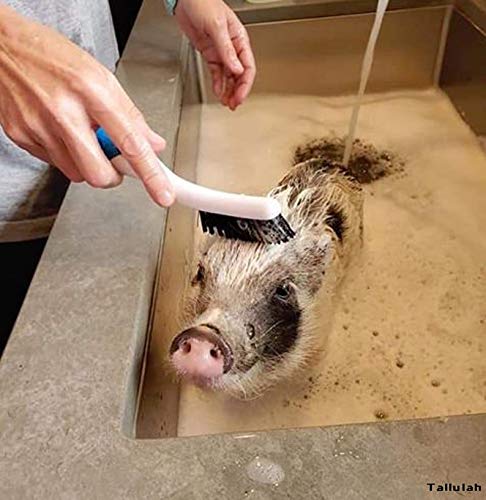 Free Shipping

We offer FREE shipping on all our items