Regular price
Sale price
$22.50 USD
Unit price
per
Sale
Sold out
Piggy Poo and Crew Pet Training Toy Slow Roller Feeder Game
Is your pet gobbling down their food in seconds, leading to tummy troubles and missed mealtime fun? Say goodbye to fast eating and hello to the Piggy Poo and Crew Slow Roller Adjustable Feeder Game – the ultimate solution for happy, healthy pets!

🌟 Key Features 🌟

🧩 Engaging Playtime: Transform mealtime into a thrilling adventure! Your pet will love the challenge of solving the puzzle to find their food or treats, making every meal a stimulating game.

🍽️ Slow & Steady: Our puzzle feeder dispenses food in small portions, encouraging slower eating. No more indigestion, vomiting, or bloating - just a satisfied, contented pet!

🧡 Pet Health & Happiness: Promote mental stimulation and alleviate boredom. A well-fed and mentally active pet is a happy and healthy pet!

👍 Easy to Clean: The game is a breeze to clean, ensuring a hygienic feeding experience for your beloved companion.

🎉 Fun for All Pets: All sizes and breeds will relish the challenge. Watch their tail-wagging excitement and satisfaction!

🌈 Available in Vibrant Colors: Choose from green, pink, or blue.

🏆 Trusted Quality: Crafted from durable, pet-safe materials, our puzzle feeder is built to last and withstand those playful paws.

Don't wait to enhance your pet's mealtime experience! Say goodbye to gulping and hello to the Piggy Poo and Crew Adjustable Slow Feeder.

Recommended for small to medium pets.
View full details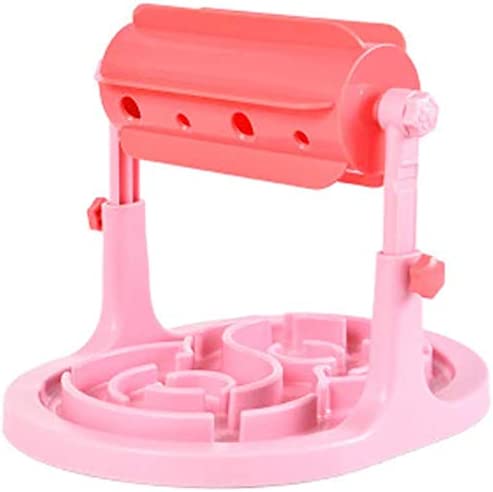 Free Shipping

We offer FREE shipping on all our items